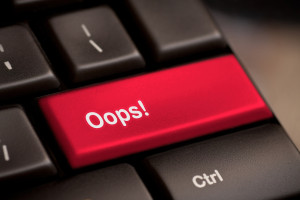 The biggest news in Australia's marketing circles today is the collapse of content marketing specialist King Content and some people will be asking if this spells the end of content?
The answer is no.
But it is the end of King Content, and that is no bad thing.
After paying $38 million for King Content just two years ago, new owner iSentia has written off the entire investment and ditched the brand. It is nothing short of a disaster for the company formerly known as Media Monitors.
The collapse of King Content teaches us three things.
Quality content wins out
King Content collapsed because it couldn't hold on to clients, and the reason for this was that its content was simply not good enough. It was poorly written, mass produced content penned as quickly as possible by underpaid junior staff. This is not the way to produce interesting, engaging and relevant content that will show off a company's expertise and capabilities. Instead of wanting to learn more, readers switch off when presented with this sort of content.
There's a lot of content out there and producing content that is going to stand out from the crowd takes time and expertise.
Reputation is important
Content is a service business, so reputation counts for a lot. Anyone who had talked to any of King Content's clients (and in particular its growing roster of former clients) in the lead up to the sale could have seen the business was in trouble. It was winning new clients with slick sales pitches and aggressive pricing, and losing them just as quickly when it failed to deliver on its promises.
Competing on price is not the way to produce quality content. Once customers realised they were getting what they paid for, they deserted the business in droves. This should have been obvious to iSentia if they'd taken the time to get in touch with some clients.
Step back from the hype
It looks like King Content founder Craig Hodges can sell anything. He is presumably laughing all the way to the bank.
Meanwhile, iSentia is licking its wounds. It got carried away by the hype, jumping into content production without the expertise to do it themselves and without even enough expertise to know what it was buying.