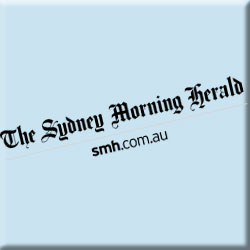 Small business articles for the Sydney Morning Herald, the Melbourne Age and other Fairfax publications
Pinching himself: a digital pioneer's sweet ride
Greg Roebuck still can't quite believe how successful his auto sales website carsales.com.au has been. "I continue to pinch myself," he says of his sharemarket-listed business. "I started as a software guy and I run a business that's knocking on the door of the ASX 100 and has got a market cap of $1.8 billion.
Read more: Cashing in on a payment revolution

Cashing in on a payment revolution
When it comes to collecting money from customers, cafes have traditionally been low-tech – a couple of gold coins for a coffee, maybe a card payment for a bigger order. But Shawn Karakashian, of Get York Coffee in Sydney's CBD, is at the forefront of a revolution that is changing the way small businesses take payments and keep track of their customers.
Read more: Finding your customers' pain points